Download Drama Korea Terlengkap, Kunjungi Cintadrakor.com
Gunakan Browser Google Chrome, jika error laporkan segera agar bisa kami update secepatnya.
Panduan dan Informasi:
↓↓↓↓↓↓↓↓↓↓
Join Instagram
Join Grup Facebook
Panduan Download Movies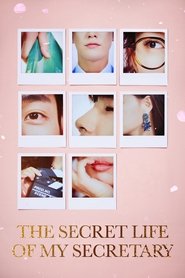 The Secret Life of My Secretary (K-Drama)
Do Min-Ik works as a director of the mobile media 1 team at T&T. He is smart and excellent at his job. His secretary is Jung Gal-Hee. Do Min-Ik often does childish things like calling Jung Gal-Hee continually. Jung Gal-Hee carries out Do Min-Ik's orders without complaints. She looks soft, but she hides her tough side.
Genre: Comedy
Director: Kim A-Jung
Actors: Baek Hyun-joo, Choi Tae-hwan, Choi Yoon-Ra, Han Ji-Sun, Jang So-yeon, Jin Ki-joo, Jung Ae-ri, Kim Hee-jung, Kim Jae-kyung, Kim Kyeong-Ryong, Kim Min-ji, Kim Min-sang, Kim Young-kwang, Koo Ja-sung, Kwon So-hyun, Lee Seung-Hyeong, Seo Dong-won, Son San